SuiteWorld 2018, organized by NetSuite Inc., took place from April 23rd to April 26th 2018, at the Sands Expo & Convention Center in sunny Las Vegas. The conference covered topics such as how to most effectively implement and use the latest NetSuite features as well as useful insights and tips from other NetSuite customers.
The "cloud" has definitely revolutionized the way businesses operate today and Oracle NetSuite is a well-respected and established ERP platform across many marketplaces and ecommerce verticals. They are a very important partner to B2BGateway and we have been a NetSuite partner since 2001.
B2BGateway is a "Built for NetSuite" Solution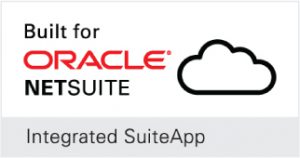 We are a "Built for NetSuite" EDI & API Connectivity solution that is fully integrated into the NetSuite users back end system. We have a strong and stable relationship with NetSuite, where our mutual clients can benefit from both of our services.
NetSuite provides the business processes and we provide the electronic connectivity with those business partners, so our mutual clients can grow their businesses efficiently and effectivity. We are the experts in the EDI & API Connectivity space and NetSuite is one of the premier experts in the business management arena.
I always enjoy attending SuiteWorld as it gives me the opportunity to speak to my NetSuite friends, colleagues, and partners. It's a great place to catch up with existing B2BGateway clients to ensure their satisfaction and also provides a perfect opportunity to build new relationships with the attendees who have the potential need for our EDI solution and services. This year's show was just another great example of the NetSuite organization and the success that they bring to the business world.
Magic Johnson's Keynote Seminar
I think the most impressive keynote that I sat through was Magic Johnson's. We all know that he is a legend on the basketball court (we prefer Larry Bird here in New England) however, I had no idea that he was such a brilliant businessman who has made some really great business decisions. He gave some great advice as to how businesses today need to adapt to the millennial customer.
You need to understand what the customer actually wants, not what you think they want. Some of his ventures are as follows but not limited to; being part owner of the LA Lakers and LA Dodgers. He has partnered with Starbucks bringing stores to intercity locations. He has partnerships within movie theaters and restaurants in the United States, including T.G.I. Friday's, Sodexo, and Burger King locations. He operates a food business within the Disney Resorts and Parks. These are just a few examples of his successes.
The key to business and life, is to know that you will get knocked down and when you do, you need to persevere and have the strength to keep getting up to take another swing!
B2BGateway looks forward to attending SuiteWorld again next year. If you'd like more information on our NetSuite EDI & API Connectivity solutions, please feel to reach out to us at 401-491-9595 x5 or email us at sales@b2bgateway.net. I can be reached directly at mmorrone@b2bgateway.net or 401-491-9595 x2101.