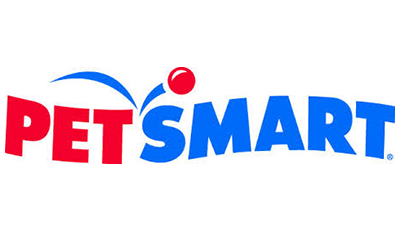 Fully-managed EDI & API Data Connectivity for Petsmart
B2BGateway is the industry's most well recognized and reliable data translation solution.
B2BGateway offers the tools and support to become EDI compliant to trade documents with Petsmart.
B2BGateway's EDI & API solutions result in the seamless exchange of any business documents such as purchase orders, invoices, inventory updates, advanced shipping notices via any communication method.
B2BGateway's EDI solutions for Petsmart are simple to use, highly effective and can increase profitability by reducing the costs associated with manual data entry errors.
B2BGateway has fully integrated over 25,000 client-trading partner relationships with box store retailers, 3PLs, and online marketplaces.
We support all global EDI standards and communication methods.

EDI Standards: ANSI X12, EDIFACT, Tradacoms, PEPPOL, oioUBL, XML, etc.
Communication Methods: API, VAN, AS2, FTP, sFTP, HTTP, HTTPS, etc.
Have a question about EDI?
Petsmart
B2BGateway offers the tools and support to become EDI compliant
to trade documents with Petsmart
In most cases, Petsmart requires their suppliers & vendors to begin exchanging all business documents in an EDI format once they have been approved as a Petsmart supplier.
How long does it take to become EDI compliant with Petsmart?
B2BGateway's goal is to get you setup as fast as possible and we will do our best to meet any deadlines that need to be met. However, each relationship require different requirements that can impact a well-planned implementation. EDI is not an "out of the box" solution and B2BGateway does its best to accommodate your unique business requirements.
If your company has a strict deadline you need to meet, please speak to a sales associate by calling 401-491-9595 x5, emailing Sales@B2BGateway.net, or contact us here for more information.
EDI Documents Commonly Used by Petsmart:
810 - Invoice
850 - Purchase Order
852 - Product Activity Data
856 - Advanced Shipping Notice
860 - Purchase Order Change
UCC-128 Labels
204 - Motor Carrier Load Tender
210 - Motor Carrier Freight Details and Invoice
214 - Transportation Carrier Shipment Status Message
846 - Inventory Inquiry/Advice
940 - Warehouse Shipping Order
944 - Warehouse Stock Transfer Receipt Advice
945 - Warehouse Shipping Advice
947
990
Our company uses a 3rd Party Logistics (3PL) provider, can B2BGateway integrate with them as well?
B2BGateway is an all-inclusive EDI & API solution offering integration with not only your trading partners, but with your 3rd Party Logistics (3PL) provider as well. For a full list of 3rd Party Logistics (3PL) providers B2BGateway offers integrations with please view our complete list of 3PLs here.
What accounting package / ERP do you have?
B2BGateway offers fully-managed EDI & API connectivity with Petsmart and can integrate with many of the popular accounting packages and ERPs used today such as NetSuite, Acumatica, QuickBooks, Aptean RossJCurve, NetSuite, MYOB Advanced, XeroLinnworks, NetSuite, QuickBooks, Sage, Xero, and others. Please check our ERP / Accounting Package Integrations page to learn more.
How much does this all cost?
B2BGateway's pricing is always available on our website. You can access this pricing by clicking "get pricing information" at the bottom of this page or by clicking "Pricing" in the menu bar above. Once you fill out a small bit of information, you will be directed to the appropriate pricing page.
Please understand that to get the most accurate assessment of price for new estimates, our sales team will need to speak with you to get a full scope of the project since every EDI / API integration is a little different.
It is B2BGateway's goal to be as transparent as possible with our pricing. Once your company has received an estimate, the costs associated with a new setup will all be laid out for you; there are no hidden fees. You can talk to us by calling 401-491-9595 x5, emailing Sales@B2BGateway.net, or contact us here for more information.
Learn how B2BGateway can help you integrate with Petsmart
Have a question about how we can help your company?