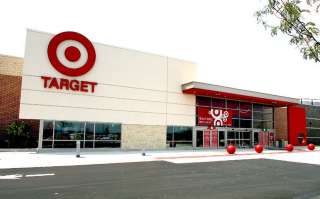 Target Corporation has selected B2BGateway to provide seamless EDI communication between Target and Shapeways, a premier online 3D printing marketplace and service.
For sale through Target's retail channels, Shapeways will provide a unique collection of charms, rings and ornaments – developed by Target's design team that can be personalized by the consumer and brought to life using Shapeways' unique 3D printing solutions. The collection will be greatly enhanced from mid-July 2015, when renowned accessory designer Eddie Borgo will offer Target customers the ability to personalize some of his collection through the Target-Shapeways 3D print collaboration.
In order for Target and Shapeways to deliver both an excellent product and excellent service to the consumer, they quickly realized that they needed a highly efficient and error free communications process. After looking at viable solutions in the marketplace and with a tight deadline that needed to be met, Target chose B2BGateway to develop a cost effective, efficient and error free communication process, using B2BGateway's award winning cloud based EDI technology.
In a very tight timeframe (5 weeks), B2BGateway was able to develop a cloud-based, fully integrated EDI solution that allows Target and Shapeways to exchange Purchase Orders, Shipping Notices and Inventory Updates. Using B2BGateway's EDI technology allows for seamless communication between Target and Shapeways removing the need to re-key data, thus greatly increasing efficiencies and drastically reducing errors.
If you would like to know more about B2BGateway's cloud based EDI solutions please visit www.B2BGateway.Net or email Sales@B2BGateway.Net