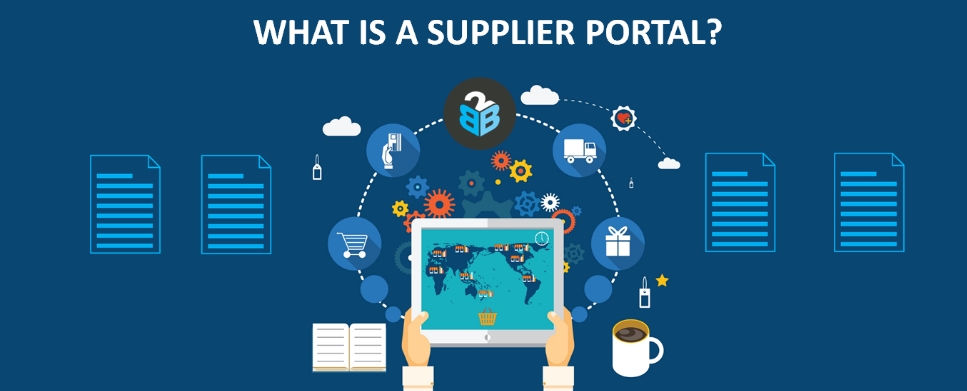 The 'Supplier Portal' is a special web page designed to give your suppliers the ability to receive purchase orders and create and send invoices. Once you have created a purchase order in your accounting / ERP system, B2BGateway will instantly and automatically push that order to your supplier's portal where they will be able to edit, print, pick, pack, ship and invoice. There is very little work needed on your end. You simply need to assign users their passwords, continue sending purchase orders as usual and wait for the invoices to come in (in most cases we integrate directly with your accounting or ERP system). Your suppliers will log into the portal using their assigned usernames and passwords to review the purchase orders you have sent and return a matching invoice. The best part of the 'Supplier Portal' is that is completely customizable – meaning your suppliers see your logo and color scheme. Now everyone can do EDI!
SUPPLIER PORTAL – YOUR SUPPLIER'S VIEW
This is the most important screen inside the 'Supplier Portal'. This is the invoice list page where your suppliers will see all invoices they have created from scratch or from matching purchase orders which you have sent them. Your suppliers will see your logo and colors – and will be amazed at how easy it is to send invoices to you. This will help reduce your cash cycle payment processes in turn making you more money.
Here are some of the standard features:
Instantly create invoices from orders
Save invoices to edit and send later
Create a copy of past invoice to create new invoice
View past invoices
Edit company information & login password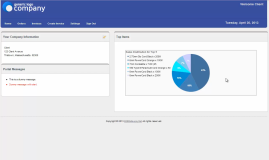 Home Page
This is the 'Supplier Portal' home page screen. When your suppliers log into the 'Supplier Portal', they will be greeted with your company logo and colors. Additionally, they will see their company information, a message box with important notes and a pie chart showing them the top items being ordered.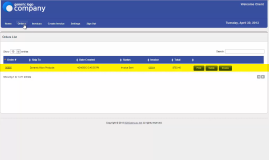 Current Orders
The 'Orders' page is where your suppliers will go to see orders that you have placed with their company. It will show them the order number, ship to location, date the order was created, order status, related invoice number, total cost and options to print, delete or invoice. Your suppliers may only edit orders when creating an invoice. Original purchase orders and invoices cannot be edited once sent.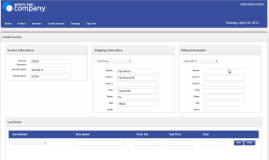 Creating Invoices
The "Invoices" page is where your suppliers will go to see invoices they have saved and sent back to your company. Invoices can be created from scratch or automatically populated based on a matching purchase order. When creating an invoice, your suppliers will have to fill out any missing invoice information as well as shipping or line item information. They will have the option to save the invoice to send later if they wish.
Customization
B2BGateway's eCommerce EDI solutions allow your organization to take orders from your eCommerce sites and import them directly into your back-end ERP such as Sage, Netsuite, QuickBooks, etc… Plus, there is no need to rekey the data!
Management Users
Owners of the 'Order Portal' will have access to and manage their item list through a cross reference table. Owners of the portal will also manage login and company information of their customers who use the portal.
Portal Users
Users of the 'Order Portal', your customers, will be able to create, send, save and edit orders. Past orders can also be copied to a new order in order to facilitate easy ordering. Past and current orders can be viewed on the portal and your customers will have the ability to edit their own company information and login password.