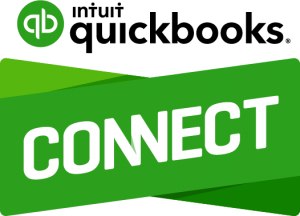 QuickBooks Connect 2018 was another successful and entertaining event this year in San Jose, CA. B2BGateway has been a partner of QuickBooks now since 2002 so it's always good to re-connect with our partner and colleagues. B2BGateway has been around since 1999. We are a global, cloud based EDI & API connectivity solution for QuickBooks that's cost effective and easy to use. We currently have offices in the U.S, Ireland, and Australia.
We support all US and International EDI Mapping formats including ANSI X-12, EDIFACT, Tradacom, Odette, XML, etc. as well as virtually all communication methods including VAN, AS2, SMTP (E-mail), FTP, HTTP, Secure Socket, etc. We support the transmission of any inbound and outbound standard business documents, via any file format and any communication method required.
At this year's show there were many accountants, bookkeepers, and business owners present from all over the world, to see what was new within the QuickBooks financial arena. The three main topics discussed were:
Smart Money (QB's payment, QB's payroll, and QB's Capital/loans).
Smart Decisions (QB's Assistant which is a new voice activated feature)
Smart Connections (QB's has over 3.5 million customers).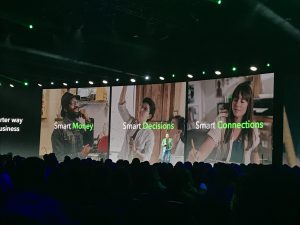 The exhibit hall foot traffic was typically steady between the breakout sessions and main stage speakers. I would say that the overall networking aspect of the show was the most influential piece of the equation.
All of the main stage speakers and events were emceed by Lisa Ling (Journalist, TV presenter and author). More than 50 speakers, panelists, and performers shared their passions and talents. All of the speakers had very personal and influential life stories that ultimately impacted their businesses acumen. Among all of their successes were different levels of failure. Admitting and learning from your mistakes is a huge part of growing and excelling in both life and business.
The following are some of the short stories that were told by some of the presenters;
Alex Rodriguez stated that the decision to use PED was the biggest mistake of his life. I was impressed by his openness and his will to make things right with the people around him. His mistake was one of the most publicized battles he would ever face in his life. Let's get this straight, I'm still a Red Sox fan through and through! But I was impressed by his will to overcome this disappointment to not only himself, but his fans, his family, his friends, and his manager. The biggest driver for him to make things right were his two little girls. He continues to operate as CEO of A-ROD Corp, who invests in real estate and development. All new hires must possess a PHD attitude. (Poor, Hungry, and Driven)
Amy Purdy is a very impressive individual athlete and motivational speaker. Her story was awesome and so inspirational. I had to ask myself what I would have done had I lost both my legs at the age of 19 due to meningitis. Most of us would have rolled over and went back to bed and sunk into a severe state of depression. Can you image having your legs only until the age of 19 and then being told that they needed to be amputated? She persevered through this very dim part of her life and continues to do so every day. She was responsible for getting the sport of skiing into the Paralympics. She also took home several medals Silver and a Bronze) from the Sochi Paralympics, she was a finalist in Dancing with the Stars, she is an author, and the list goes on… Amy you are an inspiration to all!
Jamie Siminoff – Founder/Chief Inventor of Ring. I actually own this home security system myself and it is fantastic! Like most inventors, Jamie started off in his garage. As his business grew and he needed some capital funding, he approached the Sharks on "The Shark Tank". He was very disappointed to hear that none of the sharks would fund him and they told him that his idea and business would be a failure. Who's laughing now Jamie when you just sold your company for over a billion dollars to Amazon?
And lastly one of our own clients Dylan Lauren (Ralph Lauren's daughter) the CEO of Dylan's Candy Bar also spoke about some of the challenges she ran into while starting up her business. Her success' can be attributed to her out of the box thinking, surrounding herself with great colleagues, and just being herself. In a nut shell all of the people illustrated above have some great life stories and the "true grit" and determination to succeed both in life and business. Failure is not an option!
Mark
Morrone
Business Development Representative
Phone: (401) 491-9595 Ext. 2101 (office)
E-Mail: MMorrone@B2BGateway.Net