B2BGateway is always finding new ways to enhance our services not only to improve our solution, but to expand beyond the traditional EDI solution our clients rely on. As we often develop new functionalities, we like to regularly update our client base and tell them about these new tools that can enhance their B2BGateway experience. Right now, we're introducing our Price Validation feature.
The alert will include:

· Email alert with HTML
· Purchase Order Number
· Trading Partner Name
· Items affected via UPC Number
· Requested Price from Trading Partner
· Actual Customer Price

Validate your pricing with your Trading Partners. It's easy!
Set up a cross reference table with B2BGateway and receive alerts when there is a mismatched price on a Purchase Order.
Receive alerts when a sales order imports with incorrect customer pricing. Create a custom report for each Trading Partner relationship.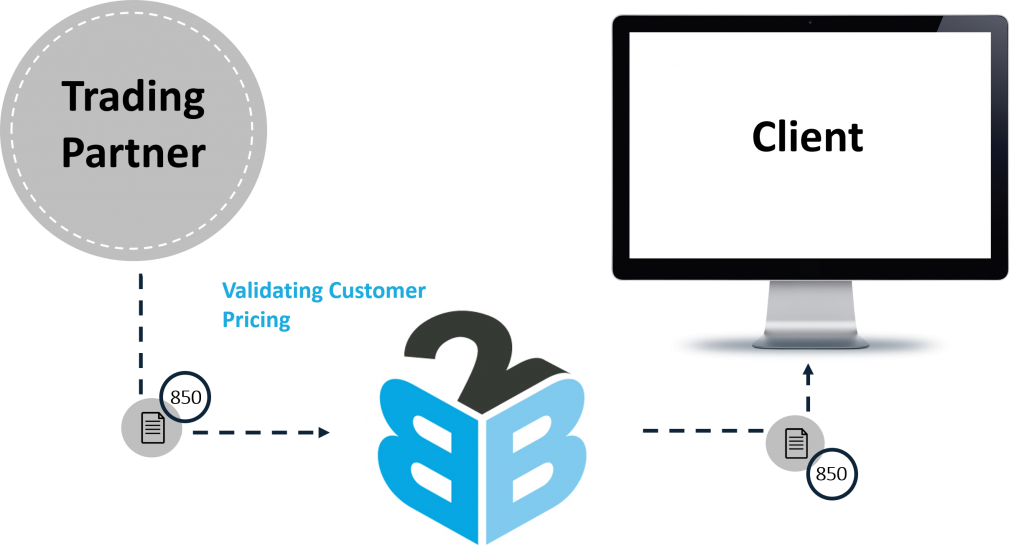 Email alerts within minutes

Customer Testimonial
"We have been with B2BGateway since 2017.

We love the support, big national brands are easily accommodated, a custom price validation tool was setup to enhance our order accuracy and all of this for an unbeatable price.

We can't recommend B2BGateway enough."

– Floral Services LLC
Silkcraft of Oregon
Pricing
$199 – $299 / per Trading Partner relationship, depending on the customization of each setup.
Inquire with us today to determine your pricing.