Jobs Coming to R.I.
"We provide software as a service, one of the new buzzwords in the industry.  But we've been doing it since 1999, before it was a buzzword."
April 17, 2008 | Boston, MA –  By Paul Edward Parker Journal Staff Writer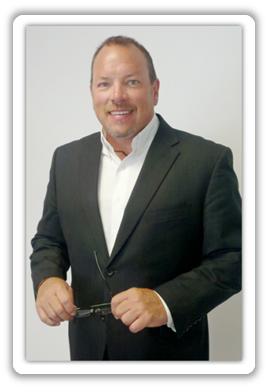 Kevin H. Hoyle, CEO of Shannon Systems, a software company in Brockton, Mass., stands in the company's temporary offices in Richmond. Shannon is building a new headquarters in Hopkinton.
The Providence Journal / Bill Murphy
While the news about manufacturing jobs in Rhode Island has been mostly disappointing lately, the state is about to pick up three dozen "software as a service" jobs. Shannon Systems — also known as B2B Gateway, the name of its predominant product — is moving from Brockton, Mass., to Hopkinton and bringing about 35 jobs along with it. "We provide software as a service, one of the new buzzwords in the industry," said Shannon founder and chief executive officer Kevin H. Hoyle. "But we've been doing it since 1999, before it was a buzzword." Shannon acts as a middleman in the world of electronic commerce. Companies use a computer format known as EDI to exchange business documents, such as purchase orders and invoices. Shannon's B2B Gateway allows its customers to forgo installing and maintaining an EDI system on their computers. Instead, Shannon installs a program that works with a customer's business software to send the data to Shannon's computers. Shannon then converts it into the appropriate EDI format, depending on what trading partner the customer is doing business with, and then transmits it through the appropriate channel. As an example, Wal-Mart used to do all of its EDI through dial-up computer modems. When the area code changed in 2002 for the retail giant's Bentonville, Ark., headquarters, many companies doing business with Wal-Mart had to pay a consultant to come in and reprogram the area code for Wal-Mart in the companies' EDI systems. But Shannon Systems handled the change invisibly for its customers. Similarly, in 2003, Wal-Mart notified its trading partners that it was switching from modems to encrypted World Wide Web transmissions for EDI. "Our clients got the letter in the mail and said what does this mean?" Hoyle said. "What we told them what it means is don't worry about it." Hoyle said he founded his privately held company in 1999 after doing similar work for General Electric, Raytheon and Unisys. "I put together an EDI system in-house and said this is really ridiculous." He declined to disclose Shannon's revenues or number of clients. As a measure of the business, he said that Shannon processed $1.5 billion in transactions this February, and that it manages 3,000 to 4,000 relationships. A single client could count for more than one relationship if it has more than one EDI trading partner. The company has clients in North America and Europe and has a two-person office in Dublin, Ireland, to handle marketing and technical support. Shannon has already begun its move to Rhode Island, with 16 programmers working out of a temporary facility in Richmond while work continues on a headquarters building on Route 3 in Hopkinton. Hoyle said he had hoped to open the new headquarters this spring but is now shooting for the first quarter of next year. The move to South County was a natural one for Hoyle. "I live in Hopkinton, and I'm the CEO, and I get to make those kinds of decisions." His wife is a fourth-generation South County resident, and he was educated in Rhode Island, getting his bachelor's degree from Rhode Island College and doing graduate work at Salve Regina University. But, Hoyle said, the move also made business sense. "There's a wealth of candidates for employment coming out of URI." pparker@projo.com