B2BGateway to Celebrate 15th Year Anniversary with NetSuite at SuiteWorld 2017
"B2BGateway is delighted to have played a part in this wonderful success story and we look forward to partnering with NetSuite for many more years to come"
Cloud based, fully integrated EDI solution provider celebrates 15th anniversary partnership with NetSuite.
April 18, 2017 | Boston, MA – B2BGateway, a leading global EDI and automated supply chain solution provider, will celebrate its 15th year anniversary as NetSuite's integrated EDI partner at SuiteWorld.
B2BGateway first partnered with NetSuite back in 2002 when NetSuite was licensed by Oracle and known as The Oracle Small Business Suite. After the Oracle licensing period expired, the organization became NetLedger, before eventually being renamed as NetSuite. As avid ERP software followers will know, the wheel has turned full circle as Oracle purchased NetSuite in October 2016 for $9.3 billion. Both B2BGateway and NetSuite have seen tremendous growth over the past 15 years with B2BGateway expanding internationally to become one of the world's foremost global EDI solution providers and NetSuite has established itself as the world's Number 1 cloud based ERP solution provider.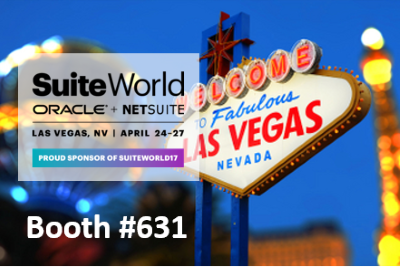 "At the beginning, it wasn't all plain sailing", recalls Kevin Hoyle, CEO of B2BGateway, "Back in 2002 it was very difficult to sell a pure cloud based ERP system, many CFO's and indeed CEO's were hesitant to put their financial data in the cloud. However, as confidence in security systems grew and people realized the wonderful benefits of anytime, anywhere access to their data regardless of device. Cloud ERP has become the ERP platform of choice, and NetSuite has left many of its desktop ERP competitors struggling in their wake. B2BGateway is delighted to have played a part in this wonderful success story and we look forward to partnering with NetSuite for many more years to come."
This year at SuiteWorld, B2BGateway will celebrate 15 years of partnering with NetSuite, providing cloud based, fully integrated EDI solutions to over 500 NetSuite clients throughout the globe. SuiteWorld is NetSuite's annual celebration of customers and partners who run remarkable businesses through the power of the NetSuite platform. 2017 marks the 7th year of the SuiteWorld conference and will bring 6,000 of NetSuite clients, partners, prospects, consultants and industry analysts together in one place.
The simplicity and benefit of the B2BGateway and NetSuite EDI integration is highlighted by mutual client Mark Wainwright of Kitchen Food Company, "Downloading orders and uploading the purchase order acknowledgements and invoices to the Coles Retail Portal, and importing/exporting the same documents in NetSuite was killing us.  Since going live with B2Gateway, we're saving about 2 days a week in manual labor processes."
Guido Haarmans, Vice President Developer Programs at NetSuite states "B2BGateway has been a NetSuite Partner since 2002 providing quality SaaS based EDI solutions to our clients. We are delighted with the suite of data integration solutions that B2BGateway delivers to our clients."
About B2BGateway: B2BGateway is a leading global EDI (Electronic Data Interchange) solutions provider with offices in North America, Europe and Australia. B2BGateway is a GS1 Accredited solution provider and offers 24/7 customer support to all clients. B2BGateway EDI solutions are simple to use, competitively priced, highly effective and can increase profitability by reducing costs associated with manual data entry. For further information, please visit www.B2BGateway.Net or call +1 401 491 9595
About NetSuite: In 1998, NetSuite pioneered the Cloud Computing revolution, establishing the world's first company dedicated to delivering business applications over the Internet. Today, NetSuite provides a suite of cloud-based financials / Enterprise Resource Planning (ERP) and omnichannel commerce software that runs the business of more than 40,000 companies, organizations, and subsidiaries in more than 100 countries. Learn more at www.netsuite.com.