B2BGateway Application Achieves Latest Acumatica Certification – 2018 R1
"This is the second ACA title we have received this year.  Our ability to adapt to new versions of Acumatica enable us to offer Acumatica users a solution to meet their needs."
The B2BGateway application is recognized as an "Acumatica-Certified Application" for version 2018 R1 by the Cloud ERP Company
Hopkinton, RI — June, 14, 2018 — Global EDI & API Network, B2BGateway, is proud to announce that its software has been recognized again as an Acumatica-Certified Application (ACA) for the latest version – 2018 R1.
Acumatica is a complete Cloud ERP solution for all your business management needs, including accounting, inventory management, CRM, and more. The ACA title highlights outstanding development partners whose applications have met the highest standards set for Acumatica integration and functionality.
"Customers who want to stay competitive need flexible, responsive technology to execute their long-term business strategies," said Christian Lindberg, Vice President of Partner Solutions at Acumatica. "Our ACA label is built to help customers find applications capable of delivering that. We're proud to recognize B2BGateway as an Acumatica-Certified Application. It masterfully utilizes the Acumatica platform to meet customers' growing business demands."
B2BGateway's EDI & API connectivity solutions are 100% built and maintained by their own developers and is therefore dedicated and committed to a quality EDI & API integration within Acumatica software.  B2BGateway achieved the ACA title by passing the Acumatica software test and aligning to future Acumatica roadmap releases.
"This is the second ACA title we have received this year.  Our ability to adapt to new versions of Acumatica enable us to offer Acumatica users a solution to meet their needs." said Vincenzo Cordone, Global Director of Business Development at B2BGateway.
About B2BGateway

B2BGateway's Acumatica solution is 100% built and maintained by B2BGateway developers. B2BGateway's solution is integrated directly into the Acumatica users dashboard, allowing for hassle free, reliable and seamless exchange of any business documents such as purchase orders, invoices, inventory updates, advanced shipping notices via any communication method (FTP, AS2, HTTP, API) and any file type (X12, EDIFACT, CSV, etc). B2BGateway's EDI solutions for Acumatica are simple to use, competitively priced, highly effective and can increase profitability by reducing the costs associated with manual data entry errors. Learn more by visiting www.B2BGateway.Net.
About Acumatica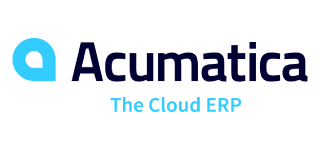 Acumatica provides cloud-based business management software that enables small and mid-size companies to accelerate their businesses.  Built on cloud and mobile technology and a unique customer-centric licensing model, Acumatica delivers a suite of fully integrated business management applications, such as Financials, Distribution, CRM, and Project Accounting, on a robust and flexible platform. For more information, visit www.Acumatica.com.