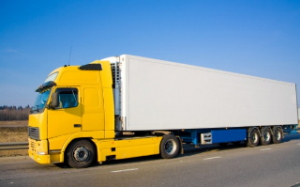 The B2BGateway supported EDI 753 and EDI 754 transaction sets off the EDI user the flowing benefits:
Send a routing request (EDI 753) to a trading partner and receive authorization and details for shipment (EDI 754).
Update outbound shipments and ASNs automatically based on details received in the EDI 754.
Be in compliance with all your trading partners EDI requirements.
File format flexibility with ability to meet international standards such as X12, EDIFACT, XML, etc.
EDI 753 and EDI 754 transaction sets are currently being requested by Amazon, Zulily, Kohl's and JC Penny's to name a few.
The EDI 753 is transmitted by the supplier to let their trading partner(s) know that the goods are ready to be collected. The EDI 753 routing request may contain information such as volume of goods and weight, requested pick up date and time, location where goods need to be picked up and routing control number. The EDI 753 should usually be sent at least 48 to 72 hours before the required pickup date.
Once the trading partner receives and analyses the EDI 753 received from their supplier they will send an EDI 754 for routing instructions. The EDI 754 will tell the supplier information such as what carrier will be used, the dates and time of the shipment and the number of trailers that will be used. The supplier can now send an advanced ship notice (EDI 856) to the trading partner. The EDI 856 must be sent before the shipment reaches the trading partner and its details must match those of the EDI 753 and EDI 754.
A brief video demonstration on how B2BGateway works with the EDI 753 and EDI 754 transaction sets can be viewed here or for further information please call +1 (401) 491 9595 or email Sales@B2BGateway.Net