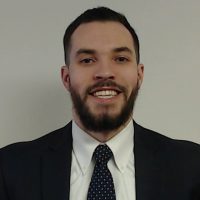 Michael Creed
Data Mapping Manager
Are you attending Suiteworld 2018?
Visit B2BGateway!
B2BGateway representatives Mark Morrone & Michael Creed will be attending the show. If you happen to see them, they would love for you to stop and say hello! B2BGateway's EDI & API connectivity solutions for Netsuite are hassle free, competitively priced and always delivered on time.
Ask Mark & Michael how B2BGateway's EDI & API solution for NetSuite accounting package is the right fit for your business.
Suiteworld 2018 Details:
When: April 23rd – 26th, 2018
Where: The Sands Expo & Convention Center
201 Sands Ave.
Las Vegas, NV 86169
Booth: #1048
Read more about Suiteworld 2018
NetSuite EDI & API Integration
Built for NetSuite solution
B2BGateway's cloud based full EDI & API connectivity solution for NetSuite are 100% built and maintained by B2BGateway developers
Eliminating the need to re-key data drastically reduces errors, cuts down on labor requirements and speeds up the 'order to payment' cash cycle
Can handle all international EDI file standards including

ASC-X12

,

EDIFACT

,

Eancom

,

Tradacoms

, PEPPOL, oioUBL,

Odette

, etc.
Can handle all communication protocols required API,

VAN

,

AS2

,

FTP

,

sFTP

,

HTTP

,

HTTPS

, etc.
Meets all

trading partner

requirements and regulations

GS1

Accredited EDI solution

GS1-128 Label

and

Packing Slip

capabilities
Supports NetSuite and NetSuite Oneworld ERP systems
Netsuite's oldest partner – since 2001
Our Latest NetSuite EDI Case Studies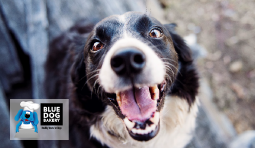 Blue Dog Bakery
As the business continued to grow, Blue Dog Bakery needed to improve their supply chain efficiencies to better serve larger customers, especially those requiring EDI.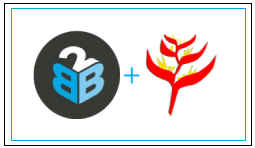 Margo Caribe
Margo Caribe chose NetSuite as their ERP in 2016 and needed to onboard over a dozen new trading partners with no delay or they would risk losing out on the growth. Margo Caribe chose B2BGateway to implement EDI and connect them with their new trading partners.

Maclaren
After purchasing and implementing NetSuite ERP in record time, Maclaren needed an EDI partner that could support the multiple different requirements that the international divisions of Amazon required.
What our NetSuite clients say about us:
Have a question about how we can help your company?