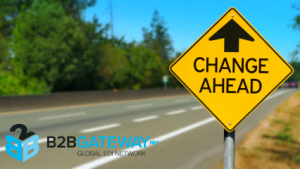 Introducing ELD: Are you ready for December 18th, 2017? (Part II)
Previously in part I, we explained what an ELD is and how it will become mandatory for all commercial vehicle operators by December 18th, 2017 as well as the FMCSA requirements. This week we are continuing with the ELD theme and we will explore topics such as ELDs vs. AOBRDs, who is exempt from the new rules, how to pick an ELD and lastly, how B2BGateway's EDI solutions can help you streamline your business and further automate your processes and improve communication with customers and partners.
https://www.fmcsa.dot.gov/sites/fmcsa.dot.gov/files/docs/ELD_Rule_Frequently_Asked_Questions_0.pdf
ELD's vs. AOBRD's
Electronic Logging Device (ELD) vs. Automatic Onboard Recording Device (AOBRD)
https://www.fmcsa.dot.gov/faq/what-are-differences-specs-1988-aobrd-rule-and-eld-rule
https://www.fmcsa.dot.gov/hours-service/elds/eld-manufacturers
If your organization is currently using AOBRD's to record your commercial motor vehicle's hours of service, you can continue to use them for two years after the deadline of December 18, 2017. The new ELD rule will replace all AOBRDs with ELDs by 2019.
An electronic logging device (ELD) is not the same as an automatic onboard recording device. The technical specifications are different.
"Automatic on-board recording device means an electric, electronic, electromechanical, or mechanical device capable of recording driver's duty status information accurately and automatically as required by § 395.15. The device must be integrally synchronized with specific operations of the commercial motor vehicle in which it is installed. At a minimum, the device must record engine use, road speed, miles driven, the date, and time of day."
Electronic logging device or ELD is the latest acronym to be used and will be used going forward. An ELD meets the technical and user standards of last December's Electronic Logging Devices and Hours of Service Supporting Documents final rule. Once an ELD is certified to meet the required specifications by the provider, the device is listed in the Federal ELD Registry. After December 16, 2019, ELDs will be the only electric logging devices allowed.
AOBRD manufacturers will be able to notify owners if their existing devices are capable of being updated to meet ELD requirement through software updates. These updated devices must be certified and registered by the manufacturers on the FMCSA ELD registration page.
A "grandfathered" AOBRD is a device that a motor carrier installed and required its drivers to use before the electronic logging device (ELD) rule compliance date of December 18, 2017. The device must meet the requirements of 49 CFR 395.15. A motor carrier may continue to use grandfathered AOBRDs no later than December 16, 2019. After that, the motor carrier and its drivers must use ELDs.
Who is exempt from the ELD rule?
https://www.fmcsa.dot.gov/faq/what-exceptions-are-allowed-electronic-logging-device-rule
Drivers who use the timecard exception are not required to keep records of duty status (RODS) or use ELDs. Additionally, the following drivers are not required to use ELDs; however, they are still bound by the RODS requirements in 49 CFR 395 and must prepare logs on paper, using an Automatic On-Board Recording Device (AOBRD), or with a logging software program when required:
Drivers who use paper RODS for not more than 8 days out of every 30-day period.
Drivers who conduct drive-away-tow-away operations, where the vehicle being driven is the commodity being delivered.
Drivers of vehicles manufactured before 2000.
Picking an ELD manufacturer
There are 60 vendors to choose from when purchasing your ELD.
This is what you should look for
https://www.fmcsa.dot.gov/hours-service/elds/eld-manufacturers
Research the vendor by checking with the Better Business Bureau and online reviews
Support – does the vendor have 24/7 – 365 support?
Replacement – does the vendor have advanced replacement options? If you have an ELD that is malfunctioning it needs to be replaced within 8 days.
If it's not replaced within 8 days you get fined 8 points on your score and you will get shut down.
Warranty –who is the warranty through? The supplier or the hardware vendor?
Verify that the device meets all ELD specifications contained in the rule listed below
An ELD must:
Connect to the truck's engine to record if the truck is in motion.
Allow the driver to log in and select On-duty, Off-duty, or On-Duty Not Driving; drive segments must be automatically selected based on vehicle movement.
Graphically display a Record of Duty Status, so a driver can quickly see hours in a day.
Provide data in a format that's standardized and can be transmitted to law enforcement in a number of prescribed ways, such as wireless

web services

, USB, or Bluetooth 2.0
Be provider-certified that the device meets the proper specifications.
ELDs will be available in a number of shapes and sizes – once a final rule is published.
But until the new rule is published, there is no such thing as a compliant ELD.
B2BGateway and EDI can help you streamline your business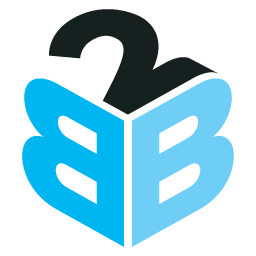 Now that you are more informed about the ELD mandate happening on December 18, 2017, B2BGateway can help you streamline your business by building partnerships and promoting your business in front of thousands of EDI customers looking for a Warehousing solution.
We support all EDI documents, formats and communication methods. Including the most common 200 and 900 series used by 3PL's.
We already integrate with some of the most popular Warehouse Management systems such as 3PL Link, High Jump, Manhattan Associates and many more.
Webinar coming soon!
B2BGateway is a global leader in the supply chain industry with our fastest growing partners being 3PLs. Please call us 401-491-9595 ex. 5 or email 3PLSales@B2BGateway.Net if you would like to learn more about how B2BGateway can help streamline your business and improve your customer loyalty while increasing profitability.