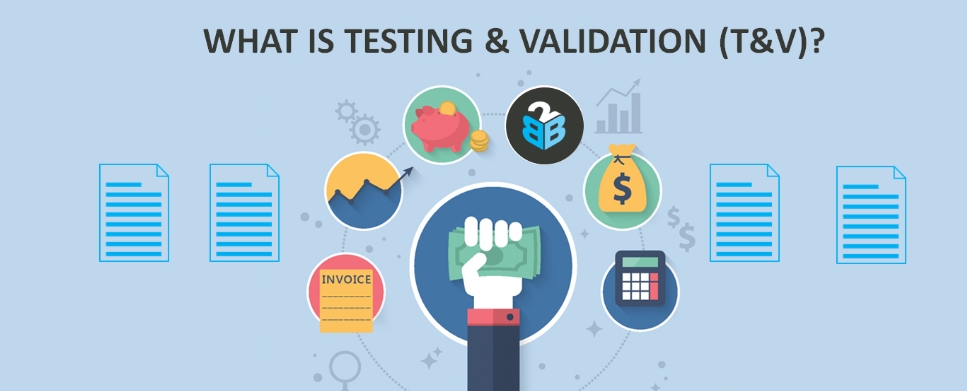 EDI Testing & Validation Software


Outsourced EDI Testing & Validation is where a Trading Partner / Retailer outsources their EDI testing and compliance requirements to TrueCommerce B2BGateway.
TrueCommerce B2BGateway helps the Trading Partner/Retailer to onboard new suppliers by providing a custom built testing and validation portal for your suppliers, complete with your company logo and color scheme.
Suppliers will be able to quickly and easily complete testing and validation for each EDI document against the document specifications you have supplied in a timely and efficient manner and you will be able to free up staff resources and reduce costs.
How TrueCommerce B2BGateway's EDI Testing & Validation software benefits retailers
Save Money through 'No-Cost' Testing: The only cost associated with TrueCommerce B2BGateway's Testing & Validation software is a small testing fee that is billed directly to the retailer's suppliers / vendors.
Saves Time: TrueCommerce B2BGateway will communicate, on the retailer's behalf, with their suppliers to assure that all documents meet the standards of your mapping specifications.
Easy: TrueCommerce B2BGateway has a simple, easy to follow web-based testing system in which both the retailer and their suppliers can check on the status of the testing at anytime, day, or night.
Customizable: The TrueCommerce B2BGateway Testing & Validation service is completely customizable to meet a retailer's current EDI Testing & Validation needs as well as all future needs.
Logo Branding: The vendor's website EDI testing portal will be branded with the retailer's logo as if they were testing with the retailer directly.
Experience: With over 19 years EDI experience, TrueCommerce B2BGateway has seen almost every variation and deviation to the EDI standard and is a

GS1

accredited solution provider.
Existing Testing Partners? No worries, TrueCommerce B2BGateway can work in conjunction with a retailer's existing partner to offer their suppliers the best EDI testing option available.
Resources: With TrueCommerce B2BGateway taking care of the retailer's EDI testing environment, the retailer can re-allocate their resources to more productive and profitable tasks.
Learn more about EDI Testing & Validation
EDI Testing & Validation Software – Management View
Supplier Testing Overview
As the Trading Parter, you have full access to each of your Supplier's testing programs. We know that managing your suppliers' onboarding process can be a difficult, time-consuming task, so we have made it easier for you to be able to quickly see how each one of your suppliers is progressing through Testing and Validation (T&V). If you would like more details, we've got you covered.
Clicking on any Supplier's name will bring you to their testing program where you can view company information and specific task related details.
Supplier Task List & Results
Knowing the status of your supplier's onboarding is great but knowing exactly where they stand, complete with test details and pass / fail rates is even better.
We've designed this portal to save you time and money so instead of spending half the day tracking down each supplier's status, with as few as three clicks, you'll know which tasks suppliers are having problems with. We even go as far as to provide the specific details about the lines that are incorrect and how they can be fixed.
Customization
Your Testing and Validation (T&V) portal will be customized with the colors and logo of your company and formatted to screen EDI documents based on your specifications.
Trading Partner Suppliers
Users of the Testing and Validation (T&V) portal, your suppliers, will be able to test their EDI documents against your specifications in real-time.
Results of these tests are instantly available to the Trading Partner and Suppliers and include detailed explanations about why each test has passed or failed.
Management Users
Trading Partners will be provided with management login credentials and will have the ability to actively monitor each Supplier's status in real-time.
Learn more about how EDI Testing & Validation can benefit your company
EDI Testing & Validation Software – Supplier View
Making the Testing and Validation (T&V) process as easy as possible for your Suppliers is a top priority at TrueCommerce B2BGateway. Once your Supplier is logged into TrueCommerce B2BGateway's Testing and Validation (T&V) system, they will see your logo-branded testing portal, completely tailored to your pre-defined color scheme. EDI compliancy tests are clearly displayed for your Suppliers and testing their documents couldn't be easier or faster.
Standard features of the testing and validation portal for the Supplier:
Customized testing portal with logo branding and color scheme
Reduced resources and costs with 24/7 access to monitor each Supplier's testing progress
Real-time EDI test results for both TP and Supplier
Clear and concise test error explanations for each document test
Contact us to Sign Up
Branded Testing Page
When your Suppliers log into the branded Testing and Validation (T&V) portal, they will feel confident knowing they are in the right place.
Your testing program will be branded with your company's logo and will follow a color scheme pre-defined by you when the portal is setup. Each task is clearly defined and a PASSED / FAILED status is front and center.
Real-Time Test Results

When your supplier is 'in a task', they will see a clear description of the task including expected results.
In addition, they can review any attempts previously made, errors associated with those attempts and clearly see if this task has passed or failed.
Clear Error Reports
When a task has been submitted for testing, results are displayed in seconds, unlike our competition.
Results of the test are clearly displayed in the preview window with errors marked by line number in red. A status of pass / fail is shown to the right and specific errors are explained by line number. We think testing should be easy for your suppliers so we've made it that way.
Interested in Testing & Validation?