EDI for SAP Business One
Cloud based EDI for SAP Business One users which remove the need to re-key data when exchanging electronic business documents with trading partners.
Key Features:
Cloud based EDI for SAP Business One
Eliminating the need to re-key data drastically reduces errors and speeds up the 'order to payment' cash cycle
Can handle all international EDI file standards including X12, EDIFACT, Eancom, Tradacoms, PEPPOL, oioUBL, etc
Can handle all communication protocols required VAN, AS2, FTP, sFTP, etc
Meets all trading partner requirements and regulations
GS1 Accredited EDI solution
UCC/GS1-128 Label and Packing Slip capabilities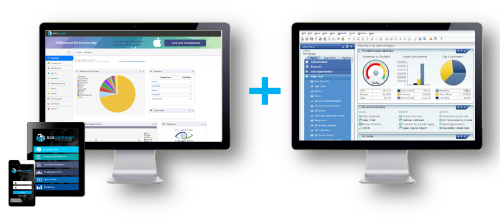 What is SAP Business One?
Trusted by over 50,000 companies in 150 countries, SAP Business One streamlines your key processes – from accounting  and CRM to supply chain management and
Capture all of your business information in a single, scalable system
Get answers to your most pressing questions with integrated business intelligence
Give employees on-the-go access to the software via an intuitive mobile app
Deploy on-premise or in the cloud
For further information on B2BGateway's EDI for SAP Business One please call sales at +1 401-491-9595 x5 (US), +353 61 708 533 (EU), +61 2 8003 7584 (AU).