EDI for NetSuite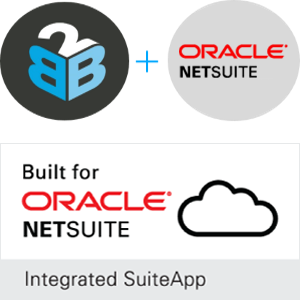 Cloud based, fully integrated EDI for NetSuite users which remove the need to re-key data when exchanging electronic business documents with trading partners.
Key Features:
B2BGateway's cloud based full EDI &

API

connectivity solution for NetSuite are 100% built and maintained by B2BGateway developers
Netsuite's oldest partner – since 2001
Supports NetSuite and NetSuite Oneworld ERP systems
Eliminating the need to re-key data drastically reduces errors, cuts down on labor requirements and speeds up the 'order to payment' cash cycle
Can handle all international EDI file standards including

ASC-X12

,

EDIFACT

,

Eancom

,

Tradacoms

, PEPPOL, oioUBL,

Odette

, etc.
Can handle all communication protocols required API,

VAN

,

AS2

,

FTP

,

sFTP

,

HTTP

,

HTTPS

, etc.
Meets all

trading partner

requirements and regulations

GS1

Accredited EDI solution

GS1-128 Label

and

Packing Slip

capabilities
Since 2001, B2BGateway has been providing easy to use fully integrated EDI for NetSuite users.
Initially, B2BGateway supported all the NetSuite integration via XML, but as NetSuite evolved, so did B2BGateway. Now all the integration is fully automated using NetSuite SuiteFlex WebServices. Orders are received by B2BGateway, translated into a NetSuite format and automatically put into a NetSuite user's account. When you log on, your new orders are simply there for you to review and accept.
B2BGateway makes outbound transmissions automated as well. Using a simple scheduler, data is automatically extracted from the NetSuite system, translated by B2BGateway and then sent to your trading partner. All of this automated processing happens "behind the scenes" and is preconfigured by the end user, through the new B2BGateway Client Portal.
For further information on B2BGateway's EDI for NetSuite please call sales at +1 401-491-9595 x5 (US), +353 61 708 533 (EU), +61 2 8003 7584 (AU).