EDI for JD Edwards
Cloud based, fully integrated EDI for JD Edwards users which remove the need to re-key data when exchanging electronic business documents with trading partners.
Key Features:
Cloud based EDI for JD Edwards
Eliminating the need to re-key data drastically reduces errors, cuts labor costs and speeds up the 'order to payment' cash cycle
Can handle all international EDI file standards including X12, EDIFACT, Eancom, Tradacoms, PEPPOL, oioUBL, etc
Can handle all communication protocols required VAN, AS2, FTP, sFTP, etc
Meets all global trading partner requirements and regulations
GS1 Accredited EDI solution
UCC/GS1-128 Label and Packing Slip capabilities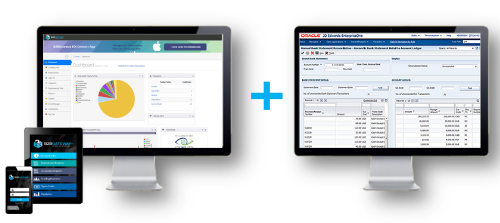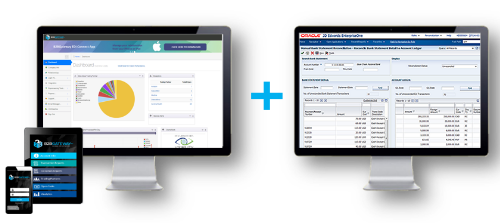 What is JD Edwards?
Oracle's JD Edwards EnterpriseOne is an integrated applications suite of comprehensive enterprise resource planning software that combines business value, standards-based technology, and deep industry experience into a business solution with a low total cost of ownership. EnterpriseOne is the first ERP solution to run all applications on Apple iPad. JD Edwards EnterpriseOne also delivers mobile applications.
Only JD Edwards EnterpriseOne offers more choice of databases, operating systems, and hardware so you can build and expand your IT solution to meet business requirements
JD Edwards delivers over 80 application modules to support a diverse set of business processes and key industry solutions such as Consumer Package Goods, Manufacturing, Asset Intensive, and Projects and Services.
Having the right financial foundation for your organization is key when you need to account for every penny that comes in or goes out—in every currency, in every country.
Take control and proactively manage project costs and billing, from conception through completion with Oracle's JD Edwards EnterpriseOne project management applications.
For further information on B2BGateway's EDI for JD Edwards please call sales at +1 401-491-9595 x5 (US), +353 61 708 533 (EU), +61 2 8003 7584 (AU).
Why choose B2BGateway to manage your EDI?
B2BGateway has been providing EDI services to companies using JD Edwards since the late nineties. We set out to design our EDI solutions with simplicity in mind, creating a service that is not only easy to use, but is arguably the most comprehensive solution JD Edwards has seen to date. What makes B2BGateway's EDI solutions different from our competitors is our ability to custom code your EDI setup. We know not all businesses are alike and from previous implementations, we have learned what our clients want and need in an EDI setup with JD Edwards. If you have a special business need, we've probably seen it before and even if we haven't, we will work with you to get the solution you desire. B2BGateway's cloud based fully integrated EDI solutions work seamlessly with all major Accounting/ERP software solutions. We can also integrate with 'one off' solutions providing they have both an import and export function. Our cloud-based, fully-integrated EDI solutions are used by clients to connect to trading partners in the following industries:
Retail
Manufacturing
Distribution
Public Sector
Services
B2BGateway's EDI Support
One thing to note is that B2BGateway does not have a help desk. When you sign up for B2BGateway's service, you are assigned a Project Manager and at least one Technical Representative from B2BGateway. If the need arises and you have to call or email us, you will be put in direct contact with your Project Manager who knows you and understands your business. If you have an emergency or call after hours, someone is always standing by to help you and can be reached day or night (24/7).
B2BGateway Pricing
At this point you're probably wondering how much this is going to cost you. We believe in a business model that benefits both parties and when you do well, we do well. That being said, we refuse to have hidden costs in our pricing. We also post our complete pricing on our website so you can easily figure out exactly what your EDI will cost. At B2BGateway we understand that choosing an EDI company can be a difficult process. If you have any questions or concerns please call us at 1 (401) 491-9595 or send an email to Sales@B2BGateway.Net.