Don't get tricked into thinking you need to switch EDI providers if you need to setup with a trading partner that uses a 3rd party EDI solution. B2BGateway would like to take a minute to clear up any misconceptions that tend to get thrown around in the EDI world regarding 3rd party testing. If you need to setup with ANY trading partner that uses a 3rd party EDI solution, don't get tricked into believing that you need to use that 3rd party EDI solution in order to successfully test and work with your trading partner.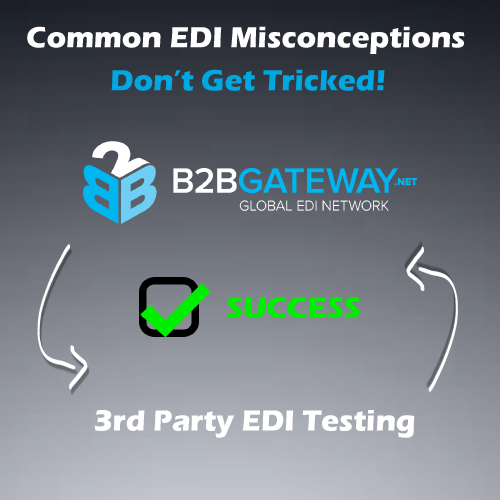 Some 3rd party solutions try to convince clients (usually ours) that this switch is necessary in order to complete testing with that trading partner. Simply put….this is 100% not true.
You have the option to work with any EDI solution you choose to work with, regardless of any sales pitch that says otherwise. We successfully integrate clients with any trading partner and we have worked with all the 3rd party solutions out there so there is no need to switch.
If you are ever in doubt, before you make any decision, please feel free to reach out to your Project Manager or Sales@B2BGateway.net. We value your business and are here for you so you make a decision that is right for your business and is made under your terms.