B2BGateway and Our Partners Made A Donation To The Heart Of Rhode Island Animal Rescue League During Coronavirus
While we're all still remaining home, we're recognizing that the extra time being spent with loved ones is something to be grateful for. After all, we don't always find the time to just stay at home together. But there is someone a little extra grateful that we are spending more time in the house.
While B2BGateway staff is continuing to work from home and maintain connectivity for all of our clients, our pets are there with us. Supervising…
We're paying tribute to them. And with the help of some of our amazing clients and partners, we donated to a local animal shelter in our community to help animals in need during this stretch of uncertainty. Thanks again to all of our clients, partners and the rest of the hardworking people out there who are continuing to work hard, keep products on the shelves for us and our pets and keeping business running as usual alongside B2BGateway.
We're here, our pets are too. Maintaining connectivity. As always.
Together With Our Partners
B2BGateway has teamed up with some of our pet industry clients to donate products to the EGAPL Heart of Rhode Island Animal Rescue League during this Coronavirus pandemic. Everyone can use a little help during this time. However, business is running as usual for B2BGateway and our partners, some even working overtime to help get their products to their suppliers safely and timely. Thank you to all of our partners who aren't at home, continuing to do their jobs, so others can stay safe at home.
Pet treats and other items went to HeartofRI.org to provide a little bit of comfort during this time of uncertainty thanks to some of our amazing clients, Blue Dog Bakery, Halo Purely for Pets and Sunshine Mills, Inc.
"Thanks in large part to our partnership with B2BGateway, our operations are continuing uninterrupted at Blue Dog Bakery. We love all dogs and with so many of us working from home, we are leaning on them more than ever for the companionship that they so easily give. We always say yes to giving to those dogs who don't yet have a home and are happy to be able to give together with B2BGateway."
Sheri Blanchard | Blue Dog Bakery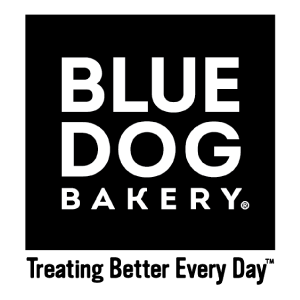 About Heart of RI Animal Rescue League
"As a non-profit shelter we are committed to the rescue, quality care, and adoption of companion animals into forever homes.
We will always support and share the valuable lessons of kindness, respect, and responsibility for animals and we will continue our efforts towards building humane communities."
EGAPL Heart of Rhode Island Animal Rescue League has grown and expanded from its original purpose as a rescue organization and is now moving toward becoming a professional, full-service Animal Shelter in the Heart of RI. With those changes come many new responsibilities.
"Our vision is to become a premier, state-wide Animal Rescue that is seen as the go-to organization in the region for companion animal adoptions and pet-related resources.
While we expand our building and services we will continue to provide quality animal care and sheltering services to the animals in our facility and to the pet-loving community."
B2BGateway Staff and Their "Supervisors"