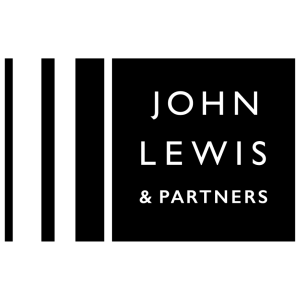 Our fully integrated EDI & API connectivity solutions removes the need to re-key data when exchanging electronic business documents with trading partners such as John Lewis.
John Lewis & Partners is a retailer with many department stores in business across the UK, Ireland and the AU. Not only do they have a dominant storefront presence, but they are also becoming increasingly popular in the online marketplace. Establishing a trading relationship with a company this large and this reputable is a win for many suppliers and it has earned you a congratulations. However, you have just gotten started. There is a lot of work ahead of you and it can become very demanding, very quickly.
When you become a vendor for John Lewis, you will need to get setup with Electronic Data Interchange and manage that connectivity for the length of your relationship. There are a lot of working parts and it can become very confusing keeping up with communication requirements and managing updates on your own. But B2BGateway can tell you that its easy. That's because we've been providing fully managed EDI solutions since 1999. We provide fully managed EDI connectivity to virtually any Trading Partner across the world, including John Lewis. We can develop, maintain and support the EDI connection you need and send data right back into your accounting package or place of record.
B2BGateway takes the manual process out of communicating with your trading partners and sometimes it's not even an option to send notifications manually. Manual data entry is very quickly becoming a thing of the past. EDI is likely going to be a requirement for you to do business with a large company. If you want your business to expand, connect to warehouses internationally and streamline your supply chain, B2BGateway can help you get there. We are the B2BGateway to your global expansion.
What are the documents that are required by John Lewis?
The most common documents traded with John Lewis are purchase orders (Eancom ORDERS) and Invoices (Eancom INVOIC). However, B2BGateway can set you up with any document you need. Having our own developers on staff means we have the ability to customize your setup to your business model. We care about your business and we aren't trying to fit you into our mold. We already know which documents most Trading Partners are going to need, and we can set you up quickly and efficiently.
B2BGateway has facilitated over 35,000 connectivity relationships across the globe. Here are more common documents traded with popular trading partners:
Purchase Order

Change (ORDCHG)
Payment Order / Remittance Advice (REMADV)
Advanced Shipping Notice (DESADV)

Inventory Advice

(INRPT)
Schedule a demo!
B2BGateway can provide you with a demo of how our solution works in a lot of the more popular ERP's out there such as:
Contact us today and ask about scheduling a demo.
Zackariah
Ajaj
Director of Integrations
Desmond
Frawley
Director of Sales & Strategic Partnerships, EMEA
Phone: +0345 643 6600 (office)
E-Mail: infouk@truecommerce.com