Our fully integrated EDI & API connectivity solutions removes the need to re-key data when exchanging electronic business documents with trading partners such as Lidl.
Do you need EDI connectivity to Lidl? B2BGateway is your business to business gateway to global expansion. Speaking of expansion, did you know that according to data taken earlier this year, it showed that Lidl is the fastest-growing supermarket in the UK? Not only are they dominant in the EU and the UK, with expectations set to open up their 1000th store in Great Britain by 2023, they are planning to open up 50 additional stores in the US by the end of 2021. Lidl is surely dominating on the expansion front and now would certainly be a good time to try and get your foot in the door & products on the shelves.
B2BGateway can help you with EDI (Electronic Data Interchange) connectivity with Lidl, by automating your communication and the flow of business documents such as Purchase Orders, Invoices, Shipping Notices, Shipping Advice or any other requirement. B2BGateway's solutions can also be customized to meet our clients needs, based on which ERP or Accounting Software they are using such as NetSuite, QuickBooks, Xero, Unleashed or any other place of record.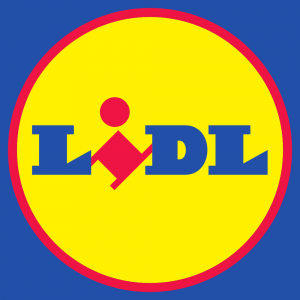 What are the documents that are required by Lidl?
The most common documents traded with Lidl are purchase orders (Eancom ORDERS), Invoices (Eancom INVOIC) and Advance Shipping Notifications (Eancom DESADV). However, B2BGateway can set you up with any document you need. Having our own developers maintaining our mapping means that we have the ability to customize our clients setups to their specific needs. We care about your business and we aren't trying to fit you into our mold. We have established clients already in production with Lidl and we can set you up quickly and efficiently.
B2BGateway has facilitated over 35,000 connectivity relationships across the globe to Trading Partners like Morrisons, John Lewis, Tesco and many other Retailers. Here are more common documents traded with popular trading partners:
Purchase Order

Change (ORDCHG)
Payment Order / Remittance Advice (REMADV)

Inventory Advice

(INRPT)
Schedule a demo!
B2BGateway can provide you with a demo of how our solution works in a lot of the more popular ERP's out there such as:
Contact us today and ask about scheduling a demo.
Zackariah
Ajaj
Director of Integrations
Desmond
Frawley
Director of Sales & Strategic Partnerships, EMEA
Phone: +0345 643 6600 (office)
E-Mail: infouk@truecommerce.com