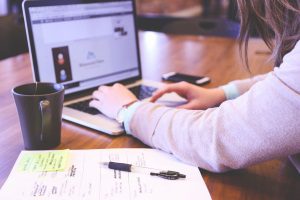 Most e-commerce companies introduce new ERP in hopes of reducing costs, replacing existing processes, and keeping up with growing business needs that current systems are unable to handle. Unfortunately, the process of implementing new ERP can be expensive, time consuming, and complicated, especially if the new system is vastly different from your previous methods.
Most new ERP systems are introduced during periods of growth, making it extra challenging due to lack of resources. This complex task is undertaken with the hope of implementing a cost-saving technology to reduce man-hours and improve the efficiency of the store – but because of the rushed nature of the job, is often fraught with expensive mistakes.
Planning an integration strategy to reduce or avoid these mistakes is crucial to reducing costs and downtime so that you can keep your store up and running. Here are a few tips to help you with a seamless migration.
What to Avoid When Switching to a New ERP
No Clear Goals Planned for the ERP
Implementing a new ERP means changing how your business works and how your business processes work. If you don't have clear goals planned for the ERP, you cannot choose the best solution for your needs and you cannot integrate it to create solutions. Your goal should be to conduct a thorough internal audit of processes and policies to determine weaknesses, areas to improve, and problems to solve, so that you can choose an ERP to meet those goals. This will in turn allow you to understand what is expected of the new system, so that you can achieve something with it and work towards valuable and definable goals.
No Plan for Implementation
Ideally, you would be able to simply uninstall your old system and install the new one with delays, as if no change happened. However, this is rarely the case.
ERP must be adapted or customized to meet your system needs, which can take weeks or months. You also need to consider training staff to the new system, replacing the old system without losing data, replacing apps and third-party systems, and migrating data from the old system to the new.
Failing to account and plan for implementation leads to chaos and inefficiency potentially across all levels of your business. Losing data or forgetting tasks and processes greatly impacts every part of the system.
What to do
Review the system implementation in advance, ensure that you have a clear list of tasks, and assign a team to handle implementation. Schedule integration during a time period that least affects business processes, while creating strict issue resolution to prevent delays and errors.
Misunderstanding Resources Required
While some ERP will install fairly quickly, it is crucial to understand the resources required for the integration.
For example, you will have to allocate IT staff to study and install the system. Managers and system users will have to take time to learn the software, and you will have to spend time learning the new system yourself.
Staff, time, and money are all required to introduce a new ERP and you will have to maintain regular business processes at the same time. While the length and complexity of the installation will heavily depend on the solution you choose, it will be time and resource intensive, especially if you choose to install internally.
What to do
It is important to review your capabilities and to introduce temporary resources, such as contractors or temporary software, to fill the gaps during transitions so that you can prevent downtime.

Not Investing in Training
Ensuring that your employees fully understand your new ERP is key to making the most of it and seeing a return on your investment. A survey by Morgan Franklin Corporation showed that just 46% of businesses understand the capabilities of their ERP. Investing in employee training from the start ensures that employees can utilize the ERP to its maximum effect, but many businesses skip training altogether or provide subpar training.
What to do
Even creating a simple master feature list and ensuring that all employees know how to use each feature (where applicable to their role) can boost efficiency and the efficacy of the ERP.
To achieve this, you should ensure that prime users, such as managers, operations managers, etc., are brought onto the project from the start to receive either direct training from the ERP provider or to be active in its installation.
Investing in training and change management ensures that employees adapt and are ready to make the most of your new system, ideally before it goes live.
Not Choosing an ERP Based on Your Needs
Purchasing software as a service (SaaS) solutions can be confusing. There are hundreds of options in nearly every category, and it can be difficult to sort through them to determine which is 'best'. However, while you may be tempted to simply go with the option that offers the most features, this is rarely the best solution.
What to do
Use a comprehensive audit to determine what you need, and then choose an ERP that either already meets those needs or can be customized to fit into your business.
For example, if your goal is to automate e-commerce processes, choosing a solution that integrates into your sales channels, shipping solutions, and even customer service apps can help you to save time and money during the integration, while creating a more efficient end result.
Leverage Trial Periods to Find a Fit
While it can be difficult to determine if an ERP meets your needs on paper, most solutions offer trials and demonstrations which can help you to determine if it meets your needs and why. In some cases, you may be able to conduct active load testing, or another form of active testing to ensure that it meets your needs before you commit to the service.
A new ERP can help you to improve efficiency and cut costs by automating processes, improving productivity, and streamlining your workflow. Taking the time to create an implementation plan and to review resources and needs will ensure that the new ERP integrates as smoothly as possible so you can start enjoying profits immediately.

About the Author
Crucial Vacuum and Skubana Founder Chad Rubin grew his e-commerce business to an 8-figure business in 7 years. He is a Top 250 Amazon Seller, and co-founded Skubana as an all-in-one ERP system and operations platform designed for high volume sellers to run and automate their business. It integrates with most e-commerce marketplaces, 3PLs, and warehouses, provides profitability and multi-channel inventory management, and compiles all your marketplaces on a single convenient dashboard. Learn more at info@skubana.com or sign up for a 14-day trial.

Follow Chad on Twitter, Facebook, or Instagram @ecommrenegade or connect with Linkedin.com/in/ecommercerenegade.