Location
Co. Kildare, Ireland
Industry
Hardware & Building Materials
Business Challenge
In order to sell its products to B&Q, Contech Building Products needed a quality, dedicated EDI provider.
Solution
Using Sage 200 as an ERP, it only made sense to use TrueCommerce B2BGateway, a Sage Universal Developer, as the preferred EDI solution provider.
Results
TrueCommerce B2BGateway established a successful, quality EDI connection at a low cost price, increasing efficiencies and reducing overall costs.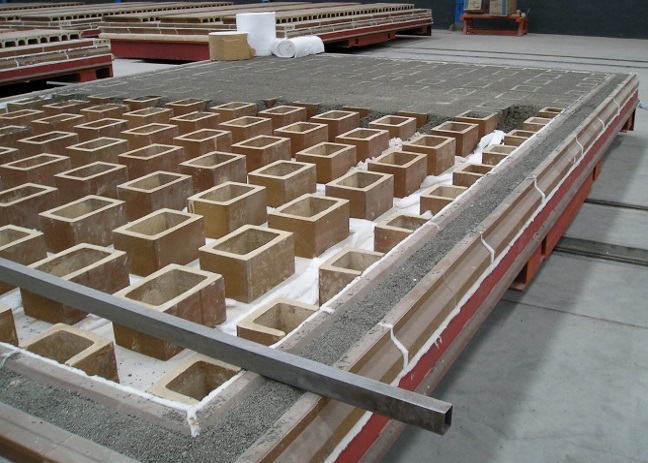 CUSTOMER PROFILE
Contech Buillding Products is a Hardware and Building Materials supplier based in Maynooth, County Kildare, Ireland. Contech Building Products was eager to expand its operations by selling it products to large scale retailers throughout the UK and Ireland. After negotiating a supply contract with B&Q, a large format Hardware & Building Materials Retailer, Contech Building Products were informed that they must become EDI compliant to meet the terms and conditions of the B&Q supply contract. Contech Building Products needed an EDI solution that would fully integrate with their Sage 200 ERP software solution. By fully integrating the EDI solution with Sage, Contech Building Products would be able remove the need to re-key data which would in turn lead to reduced errors and hasten their overall processes. By choosing TrueCommerce B2BGateway, a leading global EDI provider and Sage Universal Developer, Contech Building Products were able to meet the needs of B&Q and avail of a quality EDI solution with full 24/7 support.
BUSINESS CHALLENGE
Contech Building Products needed an EDI solution that fully integrated with Sage 200 and allowed the organization to seamlessly import the large volume of orders that B&Q would be sending. Contech Building Products contacted their Sage consultant Pims Business solutions who recommended that Contech should use TrueCommerce B2BGateway as their EDI provider.
SOLUTION
TrueCommerce B2BGateway was able to provide Contech Building Products with a one-click EDI solution for getting large batches of orders into the Sage 200 system. Retrieving invoices from Sage 200 and sending them to B&Q was also a simple and one-click process.
BUSINESS BENEFITS
Business has increased, orders are processed more efficiently and error free, and the price of the solution is less than a fraction of the cost of an order entry person. TrueCommerce B2BGateway and Sage have provided a quick, easy and cost effective solution to Contech Building Products.
Download Case Study Pdf
About TrueCommerce B2BGateway
TrueCommerce B2BGateway offers Fully Managed EDI & API Connectivity Solutions for Sage that are 100% built and maintained by TrueCommerce B2BGateway developers. TrueCommerce B2BGateway's Sage solutions facilitate the seamless exchange of any business documents such as purchase orders, invoices, inventory updates, and advanced shipping notices. TrueCommerce B2BGateway supports any communication method (FTP, AS2, HTTP, etc) and any file type (X12, XML, EDIFACT, CSV, etc). TrueCommerce B2BGateway's Sage solutions are simple to use, competitively priced, and eliminate the need for manual data entry errors that result in costly chargebacks.
In addition to our global headquarters in Rhode Island, B2BGateway has offices in Europe and Australia enabling us to offer unparalleled support across all time zones.
For further information please visit www.b2bgateway.net
Main Office: +1 401-491-9595
Europe: +0345 643 6600
Australia: +61 2 8003 7584
© 2023 TrueCommerce B2BGateway. All rights reserved. This case study is for informational purposes only.