Industry
Various eCommerce Site Markets and distributes food ingredient products to retail, bakery, dairy and meat food manufacturers.
Business Challenge
To improve their supply chain using GS1 standards and B2BGateway's fully integrated EDI solutions for Sage 200.
Solution
Having acquired GTIN's from GS1, B2BGateway installed a fully integrated, cloud based EDI solution for Sage 200.
Results
Improved overall supply chain efficiencies leading to time and cost savings, greater accuracy of data and shorter payment cycles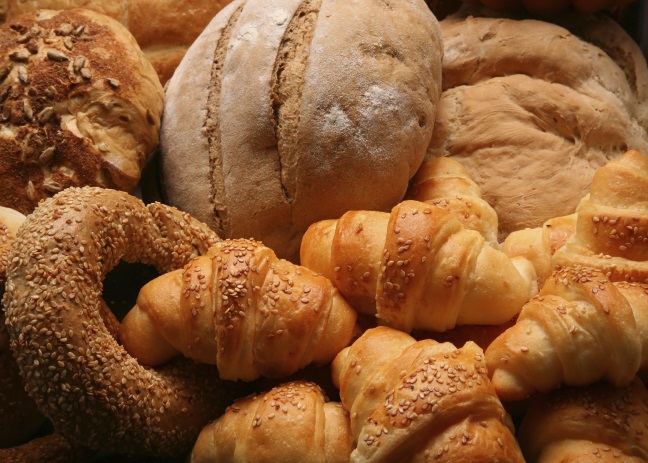 CUSTOMER PROFILE
Cloverhill Food Ingredients Ltd is Ireland's leading food ingredient supplier working in partnership with retail, bakery, dairy and meat food manufacturing and food service companies. The ethos of Cloverhill is based around good customer service. The company supplies a broad range of ingredients, competitively priced and as far as possible delivered by the Cloverhill transport fleet.
BUSINESS CHALLENGE
With a large, diverse product line and large volume of orders to meet on a daily basis, Cloverhill Food Ingredients needed to automate and improve their supply chain efficiencies when selling to large scale retailers such as the Musgrave Group. On the advice of their IT consultants, Pims Business Systems, Cloverhill contacted B2BGateway to develop an automated EDI (Electronic Data Interchange) solution that would integrate fully with their Sage 200 ERP suite.
SOLUTION
Cloverhill carries a sku line range of over 2,500 products and needed barcodes and product identifiers for all stock items sold. B2BGateway recommended that Cloverhill source their barcodes and GTIN's from GS1 Ireland. GS1 is a leading global organization dedicated to the design and implementation of global standards and solutions to improve efficiency and visibility in supply and demand chains globally. Using Eancom standards and the GTIN numbers supplied by GS1, B2BGateway was able to automate the entire electronic data flow of orders, invoices and shipping notices between Cloverhill Food Ingredients and its vendors.
BUSINESS BENEFITS
Having an EDI solution that is fully integrated with Cloverhill's Sage 200 business management suite greatly improved Cloverhill's supply chain efficiencies and drastically cut down on costs. As everything is now automated, the Cloverhill staff no longer have to re-key orders into Sage and this leads to greater accuracy of data, shorter order to payment cycles and freeing up of staff resources from mundane tasks such as manual order entry. Having a fully integrated EDI solution with the proper standards and GTIN's allows Cloverhill Food Ingredients to win more contracts from other large Retail and Distribution Groups.
Download Case Study Pdf
ABOUT B2BGATEWAY
B2BGateway offers Fully Managed EDI & API Connectivity Solutions for Sage that are 100% built and maintained by B2BGateway developers. B2BGateway's Sage solutions facilitate the seamless exchange of any business documents such as purchase orders, invoices, inventory updates, and advanced shipping notices. B2BGateway supports any communication method (FTP, AS2, HTTP, etc) and any file type (X12, XML, EDIFACT, CSV, etc). B2BGateway's Sage solutions are simple to use, competitively priced, and eliminate the need for manual data entry errors that result in costly chargebacks.
In addition to our global headquarters in Rhode Island, B2BGateway has offices in Europe and Australia enabling us to offer unparalleled support across all time zones.
For further information please visit www.b2bgateway.net
Main Office: +1 401-491-9595
Europe: +353 61 708533
Australia: +61 2 8003 7584
Email Address: Sales@B2BGateway.Net
© 2021 B2BGateway. All rights reserved. This case study is for informational purposes only.