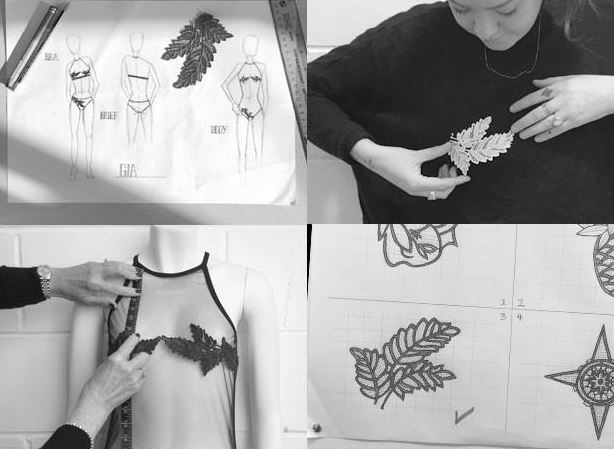 ABOUT BLUEBELLA
Founded in 2005 by Emily Bendell, the story and vision for the brand was simple. Fashion led luxurious lingerie and nightwear collections made with the highest quality at an affordable price. Bluebella is a lingerie brand with strength and modernity at its heart; designed to redefine sensuality. We take inspiration from the world around us and today's lifestyle and fashion trends to create collections that are unique and exclusive, and we are proud to be stocked in luxury retailers through out the UK and internationally.
BUSINESS CHALLENGE
Bluebella needed a solution to automate the purchase orders process, generate ASN and printing carton labels.
SOLUTION
B2BGateway proposed their WSS Solution. B2BGateway's Warehouse Support Site is a full featured warehouse and shipping management tool that allows staff to print tickets, print barcode labels, send ASNs, order acknowledgements and invoices.
BUSINESS BENEFITS
B2BGateway's EDI for NetSuite and B2BGateway's Warehouse Support Site solutions allow Bluebella to work more efficiently with key retailers and fully comply with their ordering and delivery requirements.
Download Case Study PDF
ABOUT B2BGATEWAY
Since 2001, B2BGateway has been providing Electronic Data Interchange (EDI) & API Connectivity Solutions for NetSuite users. B2BGateway's cloud-based EDI & API Connectivity solutions allow the NetSuite user to communicate seamlessly with their customers and 3PL's. We offer both web based and fully integrated EDI & API Connectivity solutions to cater for all market needs and wants (e.g. X12, EDIFACT, Tradacoms, Eancom, Odette, oioUBL, XML, VAN, AS2, FTP, etc.). Our Cloud/SaaS based fully integrated EDI & API Connectivity solutions will integrate seamlessly with all NetSuite ERP Solutions
In addition to our global headquarters in Rhode Island, B2BGateway has offices in Ireland and Australia enabling us to offer unparalleled support across all time zones.
For further information please visit www.b2bgateway.net
B2BGateway contact information:
+1 401-491-9595 // Main Office
+353 61 708533 // Europe
+61 280037584 // Australia
Sales@B2BGateway.Net // Email Address
© 2018 B2BGateway. All rights reserved.
This case study is for informational purposes only.