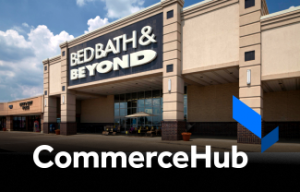 BedBathandBeyond.com and their OrderStream partner CommerceHub have just released this notification to all BedBathandBeyond.com suppliers:
Effective June 2, 2015, regardless of whether you currently process LTL orders, you must be prepared to receive data in the Weight and Unit of Measure (UOM) elements if they are sent on your Bed Bath & Beyond Purchase Order messages. Please review your current maps to determine whether adjustments are required to accommodate this data.
To make sure you are ready for the BedBathBeyond.com changes which take effect next month, please contact B2BGateway at +1 (401) 491-9595 x5 or email Sales@B2BGateway.Net.