B2BGateway recently enhanced its server monitoring system that provides an additional layer of protection, ensuring everything is running as expected through our back-end systems. While our existing processes already monitor our systems 24/7/365, this is an additional measure which takes an external approach and provides enhanced monitoring & notification should issues arise. Think of it like a lifeguard on the beach during a crowded summer day watching over the water or a high school hall monitor watching over a crowded hallway right before homeroom, reporting any issues to the principal's office. These additional layers of monitoring should give you confidence that our processes are monitored consistently so you don't have to worry.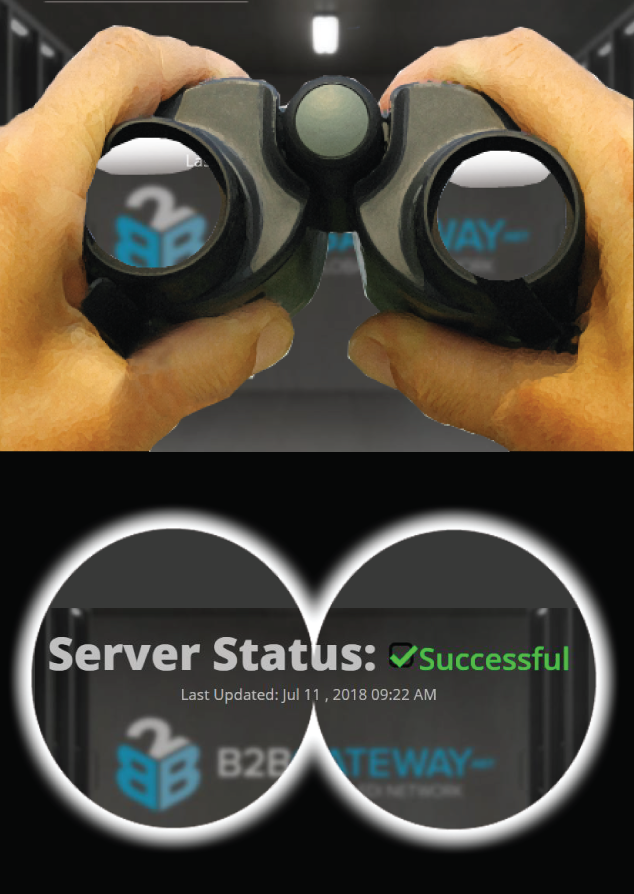 B2BGateway continues to reinvest in its infrastructure that not only monitor processes, but also process performance using multiple different metrics. Some of the items this enhanced process monitors for are overall server performance and that necessary programs are running and are writing to logs properly. Despite our 99.9% up time, in the rare event any issue arises, it reports any errors within one minute. Our systems currently update every hour but if there were to be an error anywhere in the system, this tool will catch it and fix it right on the spot so there is no interruption in your files processing in real time. We also offer an option for text messages alerts to make sure reports are being sent to the right people at the right time.
B2BGateway prides itself on constantly enhancing its systems and we will consistently take additional steps to ensure that all data processes are monitored closely and efficiently. Our clients and their data will always be our first priority.