Stay updated, on the go.
The Connect App by B2BGateway is ideal for our clients who are on the go or want updates to their business connectivity right at their fingertips. Whether B2BGateway manages the EDI or API connectivity for your business relationships, you can respond directly to open tasks on maintenance requests, view updates on all trading partner activity and you have visibility into all of your communication activity. Connect App users have the ability to view their business documents processed on a daily basis as well as access to their reporting functionality that is essential to keeping business communication flowing.
While our existing platform allows businesses to manage their full B2BGateway accounts, our clients can utilize the connect app to oversee their trading partner relationships, daily transactions and contact their support engineers around the clock.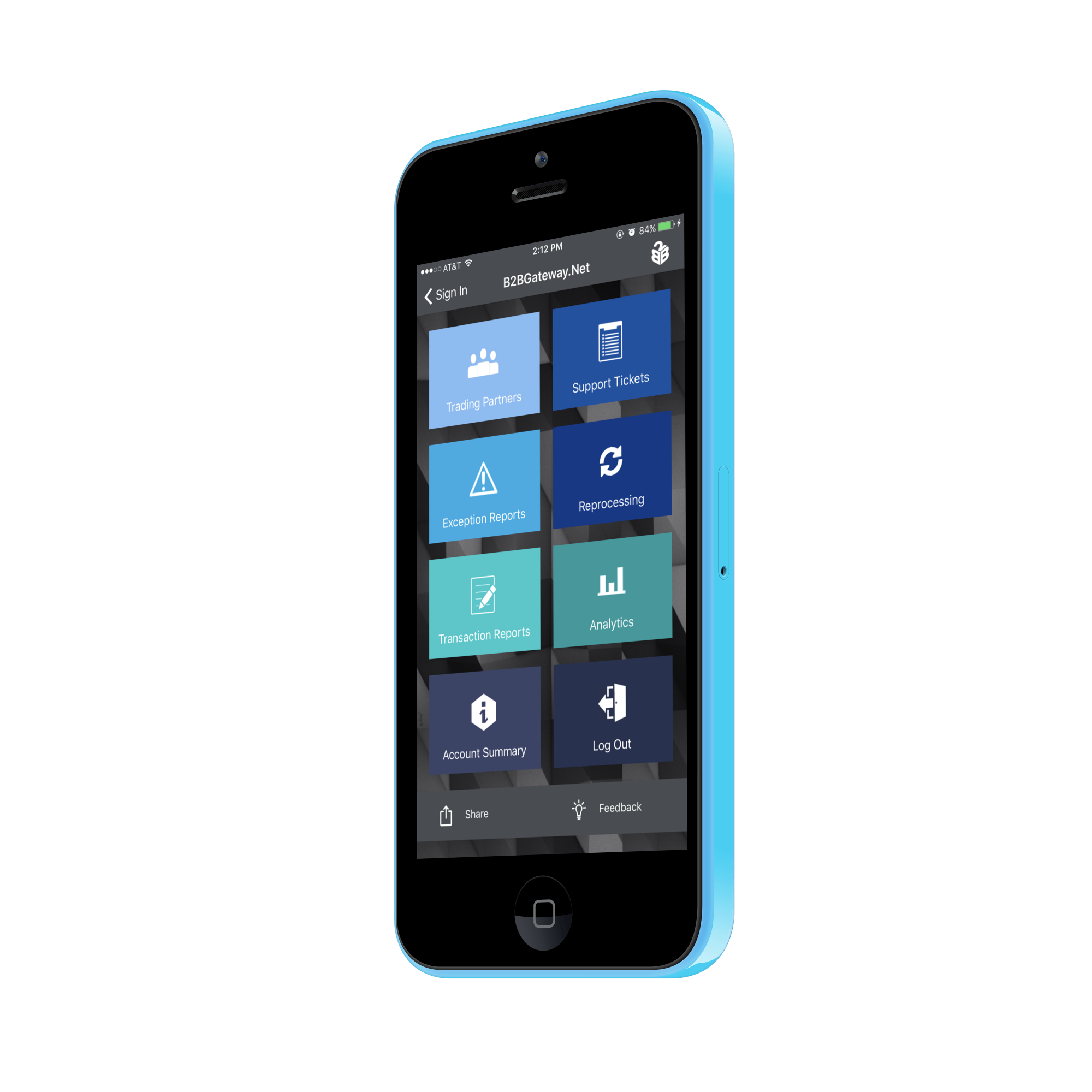 App Features
Account Information – View Project Manager information, contact Support, and view company information.
Trading Partners – View current trading partners, trading partner documents, along with trading partner and document statuses.
Transaction Reports – View transaction report details and filter results by date, document number, and/or trading partner name.
Exception Reports – View current exceptions, which will show error type, document type, etc.
B2BGateway's connect app allow organizations to do business without barriers, regardless of where they are when they need to check in. For over 20 years B2BGateway has focused on dynamic solutions in modernizing and transforming business processes as well as further enhancing our own solutions. Today, with offices in North America, Europe and Australia, B2BGateway fully manages one of the largest communities of EDI & API connectivity users worldwide. We are truly THE B2BGateway.