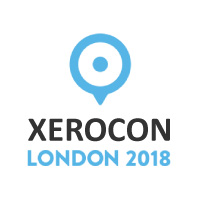 Xerocon 2018 was a two-day event held in the Excel Building, London UK. Accountants, bookkeepers and Xero's partners from across the UK and surrounding areas attended the event. It was fantastic to see so many of Xero's partners exhibiting as well as innovative new companies offering high tech solutions to a variety of Xero's clients.
It was great to see B2BGateway's integrated partner Unleashed Software at the event. Unleashed Software's online inventory management allows companies to vastly improve their efficiency. B2BGateway is fully connected to Unleashed Software and can offer a full EDI solution for their platform.
One speaker who really stood out for me was Anna Curzon, Chief Partner Officer of Xero. Anna went into detail on how Xero is now making tax digital. This is a huge step in a problem that all accountants and bookkeepers across the world wanted to be solved; there seemed to be a real excitement in the room when details were explained about how Xero has now got a solution for making tax digital. Other speakers included Gary Turner, Damon Anderson, and of course Xero's CEO Steve Vamos.
Overall, I think it was a great event to attend with some exciting new concepts coming in the future, we look forward to attending next year and seeing everyone again.
B2BGateway offers an EDI solution that directly links to Xero's platform offering clients a solution to trade EDI documents such as Invoices, Purchase Orders, Purchase Order Acknowledgements, Advance Shipping Notices and many more. B2BGateway's EDI solution offers clients the ability to trade with a wide number of retailers such as Amazon, Morrisons, Sainsburys, John Lewis, Tesco, and more – in fact, we have over 25,000 client/trading partner relationships across the world.
We currently have many clients using the Xero platform; to learn more, check out B2BGateway's case studies for Xero clients. We are seeing more and more clients choosing Xero as well as our EDI solution to optimize their supply chain with their trading partners. Contact B2BGateway to learn more!
Zackariah
Ajaj
Director of Integrations
Desmond
Frawley
Director of Sales & Strategic Partnerships, EMEA
Phone: +0345 643 6600 (office)
E-Mail: infouk@truecommerce.com