The annual GS1 Connect took place in Phoenix, AZ on June 5 – 7th at the JW Marriott Desert Ridge Resort & Spa. This conference was great for sharing knowledge, industry information, best practices, and business networking opportunities that help participants address today's business challenges using GS1 Standards.
There were companies representing the foodservice, grocery, retail, and healthcare industry in attendance. The sessions included speakers from PepsiCo talking about how to accelerate growth in the digital world, Subway talking about staying on course for supply chain optimization and Target talking about accelerating your business processes with quality data.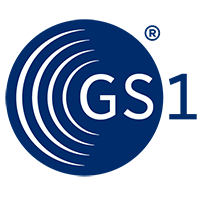 Communicating with your customers and suppliers is vital to the success of your business and when companies are using different processes and systems to share information it can be very time-consuming, increasing the chances of incorrect information being transmitted and resulting in costly chargebacks. Following the GS1 standards guarantees, your barcodes and unique numbers will be accepted by major retailers.
B2BGateway is a GS1 Accredited EDI & API Connectivity solution and we make sure our clients meet these standards. We strive to provide fully managed and easy to use EDI & API Connectivity solutions for many ERP's using any file format and any communication method at a reasonable price. Our services enable organizations across all industries to compete for opportunities in the market.
Attending the GS1 Connect gave me the opportunity to meet new prospects and talk about the benefits of using EDI, new partners, and talk to many of the amazing GS1 staff. B2BGateway will be attending next year's GS1 Connect at the Gaylord Rockies in Denver, CO and we look forward to seeing some familiar faces and meeting new ones.
For further information on our EDI & API Connectivity solutions, please visit www.b2bgateway.net
B2BGateway contact information:
+1 401-491-9595 // US HQ
+353 61 708533 // European HQ
+61 280037584 // Australian HQ
Sales@B2BGateway.Net
Melissa
Foulke
Business Development Representative
Phone: (401) 491-9595 Ext. 2019 (office)
E-Mail: MFoulke@B2BGateway.Net