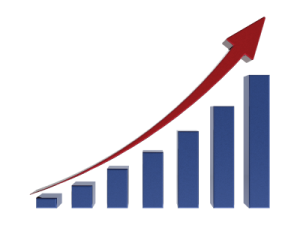 Don't wait until the last minute to realize you could benefit from a fully managed EDI & API connectivity solution to fulfill the potential of high demand in orders for the upcoming holiday season. Black Friday and Cyber Monday are two of the most well-known high volume shopping days of the year and they are not too far ahead of us. It can be stressful in the weeks or months leading up to the holiday season. High traffic and volume during this busy shopping period offers many opportunities to engage, convert and fulfill orders for every customer which can make a great name for your business while also creating desirable consumer experiences. If you have the potential to see a large increase in orders for this upcoming holiday season, don't let manual data entry or rudimentary systems slow down your success.
Choosing the right EDI & API connectivity provider like B2BGateway can remove a lot of stress during the spike in sales leading up to the holiday season. B2BGateway's EDI & API connectivity solutions enable purchase orders to import directly in and corresponding invoices to export directly out of your ERP or accounting software. This allows for the reduction of errors not only within your systems controls, but also the ability to check purchase orders to prices and inventory within your ERP or accounting software. B2BGateway's solution automates the processes from purchase order to invoice and provides the necessary flexibility to meet each different retailer's expectations and configurations, especially in the case of a surge in orders.
Not only will B2BGateway maintain the regular or expected pace of processing documents, but it eliminates manual data entry errors altogether which could arise from inadequate calculations or misread inventory information. Don't scale down your business just because you can't keep up with the distribution of large surges in order volume this holiday season. B2BGateway is an EDI provider that you can trust, with over 25,000 Fully Integrated client and trading partner relationships trading business documents on a daily basis.
Don't wait until the last minute to setup EDI with B2BGateway. It takes a little bit of time to make sure you are setup correctly while onboarding your trading partners. Now's the time to really think about taking the appropriate steps to help your business scale during this holiday shopping season. B2BGateway assigns a dedicated setup team of EDI experts to each new project to ensure that every component of their integration is fully tested and functioning before exchanging live orders with their partners. Read more about B2BGateway's setup process HERE.
Contact Sales@B2BGateway.Net for more information on how B2BGateway is the right EDI & API connectivity solution for your business.