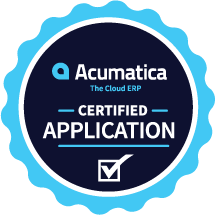 Thank you for joining our Webinar as we discussed the most recent upgrades to our Acumatica Integration. Exciting new features are now available within our Acumatica integration to enhance your efficiency and user experience. The following upgrades consist of:


B2BGateway Bundle built directly into your Acumatica dashboard

EDI 855

PO acknowledgement

direct integration

Additional Check box on forms to streamline document processing

EDI 830 Planning Schedule direct integration
View on YouTube
About B2BGateway
B2BGateway is certified with the latest version of Acumatica, 2020 R1. Our Acumatica solution is 100% built and maintained by B2BGateway developers, which allows for customization within Acumatica to meets clients specific business needs. B2BGateway's EDI solutions for Acumatica are simple to use, competitively priced, highly effective and can increase profitability by reducing the costs associated with manual data entry errors. Learn more by visiting www.B2BGateway.Net.
About Acumatica
Acumatica provides cloud-based business management software that enables small and mid-size companies to accelerate their businesses. Built on cloud and mobile technology and a unique customer-centric licensing model, Acumatica delivers a suite of fully integrated business management applications, such as Financials, Distribution, CRM, and Project Accounting, on a robust and flexible platform. For more information, visit www.Acumatica.com.