Follow us on Social Media
ELECTRONIC DATA INTERCHANGE – EDI PROVIDER
B2BGateway is a dedicated EDI provider and has been offering cost-effective, easy to use, cloud-based EDI solutions since the late 1990s. B2BGateway supports all US and International EDI Mapping formats including ANSI X-12, EDIFACT, Tradacom, Odette, XML, etc. as well as virtually all accepted EDI transport protocols including VAN, AS2, SMTP (E-mail), FTP, HTTP, Secure Socket, etc.
In addition to class leading services, B2BGateway provides unparalleled customer service with each fully integrated client, as they are assigned a dedicated support engineer with 24/7 backup support. We value our understanding of business processes as much as we value our technical knowledge. We provide full-service EDI Training, EDI definition information, and our EDI Provider Specialists are always standing by to assist with any questions our clients may have.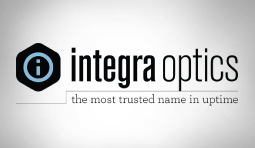 Integra Optics
B2BGateway completed a customized Acumatica integration between Integra Optics and their trading partner in one week.  B2BGateway delivered a hassle free, competitively priced and on time solution. 
Read the case study
ERP / Accounting Package Integrations
KNOWLEDGE, EXPERIENCE AND FRESH
IDEAS.
OUR LATEST DEVELOPMENT – EDI CONNECT APP
EDI Connect App is the result of intensive cooperation of all B2BGateway employees and our joint will to fulfill client's business needs. It is focused on helping our clients to plan smarter.
EDI Connect App is designed to facilitate instant access to information about support services offered by B2BGateway, the world leading EDI provider. It is a very successful and simple tool for reporting and getting a quick overview of your trading partner relationships. B2BGateway clients are able to view company information and contact a support engineer with one click. They can also view transaction report details, filter results by date, document number and trading partner name.
What we can do for you
Since 1999 B2BGateway, a world leading EDI provider,  has managed thousands of EDI relationships, spanning the four corners of the globe.
'EDI Matters' Newsletter
Sign up for our 'EDI Matters' Newsletter. We regularly produce newsletters to keep you informed about the latest developments in the EDI industry as well as updates for our cloud based, fully integrated products and services.
Do you want to save money on data entry?