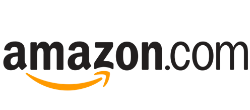 B2BGateway uses your Amazon Vendor Central (AVC) username and password to access the testing portal. When in production, B2BGateway uses an AS2 connection to pull orders from your customers and push them into your ERP system. All of the document transmissions happen behind the scenes and setting up the integration requires testing and communication through AVC's portal.
AMAZON VENDOR CENTRAL TESTING
Amazon requires all new vendors to test their EDI documents from inside the Vendor Central Portal. B2BGateway EDI for Amazon Vendor Central will take care of this on your behalf and therefore needs the username and password associated with your Amazon Vendor Central account. Below are the common documents used by Amazon. Find out more about Amazon EDI on our trading partner page here: www.B2BGateway.Net/trading-partner/amazon/
THE CORE EDI DOCUMENTS REQUIRED
An EDI 850 Purchase Order is an electronic version of a paper Purchase Order. A Purchase Order is generally referred to as "PO". The 850 Purchase Order is used to communicate to a supplier specific items, prices, and quantities that they wish to have delivered.
An EDI 855 Purchase Order Acknowledgment tells the buyer who sent you a Purchase Order (PO) that you will be fulfilling the order as requested. By sending an 855, the buyer then knows that the order will be fulfilled and that the goods will be shipped by the date requested on the Purchase Order.
If you will not be able to fulfill the Purchase Order because of a lack of inventory or if there is a lack of an agreement, then the 855 will be used to tell the buyer that information as well.
856
- Advance Ship Notice
The EDI 856 is referred to as an Advance Shipping Notice or ASN. The 856 can be used to list the contents of a shipment of goods as well as additional information relating to the shipment, such as order information, product description, physical characteristics, type of packaging, marking, carrier information, and configuration of goods within the transportation equipment. The 856 (ASN) enables the sender to describe the contents and configuration of a shipment in various levels of detail and provides an ordered flexibility to convey information.
The EDI 810 transaction set is an Invoice document. It can be used to create new Invoice documents that will be sent later on to the trading partner. When you want to bill your customers, just create an Invoice using our set of easy to use EDI tools and we will make sure that your customer gets the Invoice quickly. That way you will guaranty faster and more reliable payments into your business account and improve your cash flow!
Using an EDI 810 Invoice is just another great way help your business grow and get where you want it to be.
The GS1 – 128 labels are generated from the original purchase order and reflect what has been ordered, picked, packed and shipped. It is just a standard way of labeling packages that includes a scan-able barcode label that contains the shipping information for the order and is placed on the box.
THE OPTIONAL EDI DOCUMENTS
860 - PO Change Request
The transaction set can be used to provide the information required for the customary and established business and industry practice relative to a purchase order change. This transaction can be used: (1) by a buyer to request a change to a previously submitted purchase order or (2) by a buyer to confirm acceptance of a purchase order change initiated by the seller or by mutual agreement of the two parties.
865 - PO Change Acknowledgement
The EDI 865 transaction set can be used to convey acceptance or rejection of changes to a previously submitted purchase order by the seller or to notify the buyer of changes initiated by the seller to a previously submitted purchase order by the seller. Basically, it serves as a reply to the 860 Purchase Order Change, and the supplier may either confirm or reject the requested changes.
846 - Inventory Advice
The EDI 846 transaction set can be used in the following ways: (1) for a seller of goods and services to provide inventory information to a prospective purchaser, with no obligation to the purchaser to acquire these goods or services; (2) for a representative of a seller of goods and services to supply inventory information to that seller; (3) for one location to supply another location with inventory information; and (4) for an inquiry as to the availability of inventory with no obligation on the seller of goods and services to reserve that inventory.
852
- Product Activity Data
The EDI 852 transaction set can be used by a distributor, warehouse, or retailer to advise a trading partner of inventory, sales, and other product activity information. Product activity data enables a trading partner to plan and ship, or propose inventory replenishment quantities, for distribution centers, warehouses or retail outlets. The receiver of the transaction set will maintain some type of inventory/product movement records for its trading partners to enable replenishment calculations based on data provided by the distributor, warehouse or retailer.
753 - Request For Routing
The EDI 753 transaction set can be used to request routing instructions and provide general information about merchandise that is ready to be shipped. It is generally used for shipments that originated from a single location and that are to be delivered to one or many destinations.
754 - Routing Instruction
The EDI 754 transaction set is used to communicate routing instructions to a supplier for a specific shipment. It can be used also to respond to a Request for Routing Instructions Transaction Set (753).
The 754 is typically used by a buying organization that has taken control of the transportation process to reduce costs and have more control over their inventory.
WHAT IS NEEDED BY B2BGATEWAY
B2BGateway needs all the item information that you may want to use on the test scenarios. As all testing and production communication is confined to the Vendor Central portal, B2BGateway does not have any direct contact with Amazon via email or phone.
HOW DOES IT WORK?
Once B2BGateway has the username, password and required item information, we will build the required data maps in order to do the data translations so that the original Purchase Order from Amazon will go automatically into your ERP system as a Sales Order. B2BGateway can also set up optional documents like the Product Activity Data and Inventory Advice. The Inventory Advice will update inventory levels on Amazon available from your ERP software.
ADDITIONAL INFORMATION:
Once the test invoice is approved, you will be asked to submit EDI invoices via B2BGateway as well as the hard copies to Amazon until Amazon asks you to discontinue the hardcopies.
Have a question about EDI?